The Anxious Seat: Is Altar Call Invitation Unbiblical?
November 08, 2020
·
0 Comment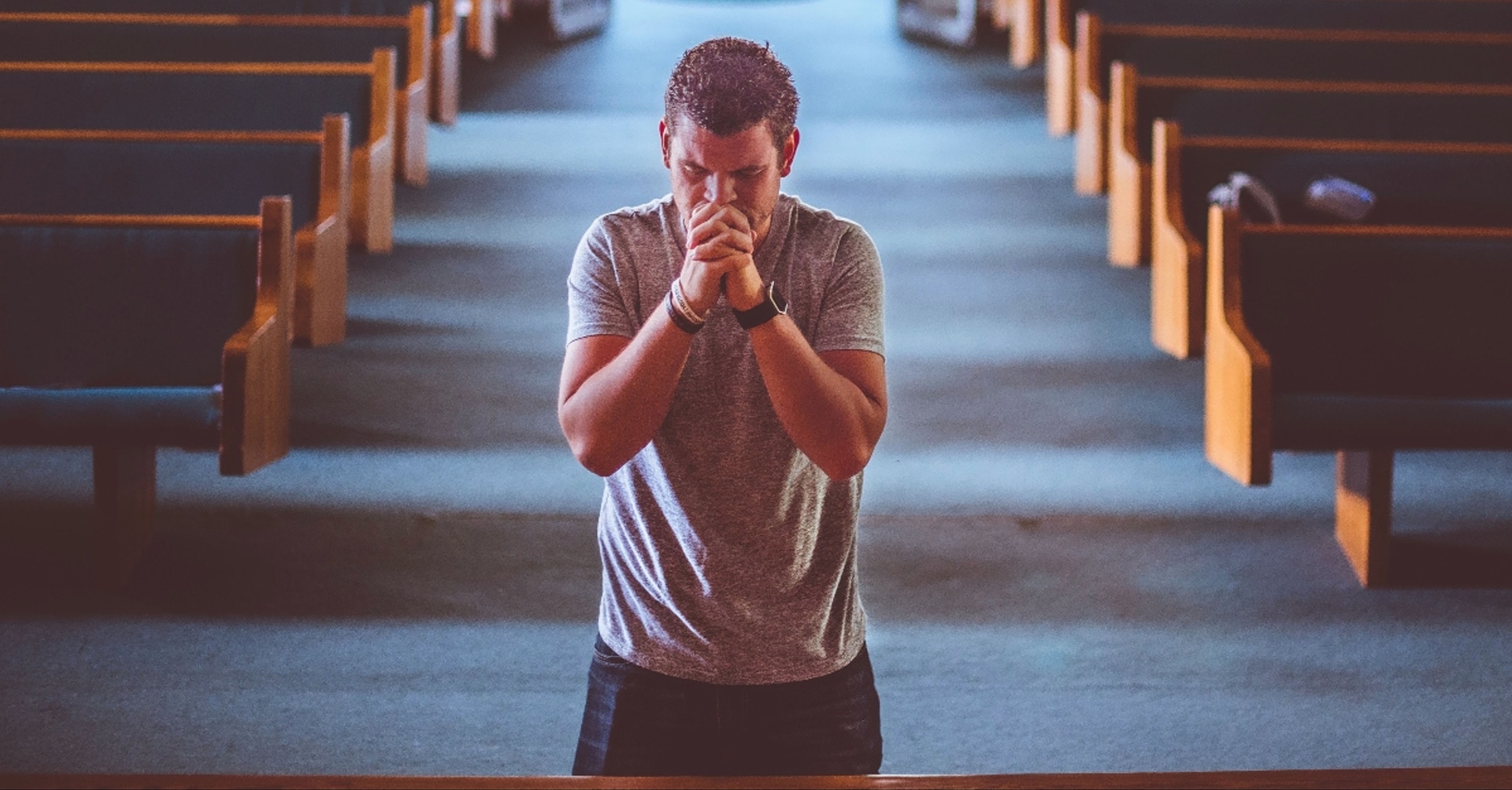 Do you remember the invitation made by the preacher during the altar call? At the end of his sermon, you will hear soft music played by the keyboardist or a choir that slowly touches someone's emotion, helping that person to focus on what the preacher was saying about the need to believe in Jesus Christ and finally surrendering to Him at that very hour? There are many believers who practice this tradition of summoning the sinners to make a personal commitment to the Lord Jesus Christ like some prominent evangelists namely Dwight L. Moody, Billy Sunday, and the Reverend Billy Graham during their evangelistic crusade meetings.
Sadly, a number of believers from the Reformed-leaning churches are quick to criticize this practice as unbiblical and works-based. A practice developed only by Charles Finney, an eighteenth-century revivalist preacher during the Second Great Awakening so people would humble themselves at the feet of the Savior. In fact, prior to Charles Finney's "anxious seat" practice, there was George Whitefield who had also invited the sinners just like what he did in his 1742 Cambuslang Revival in West of Scotland. It is possible that Finney heard of this practice but developed it on a later stage. According to Charles E. Hambrick-Stowe, a writer and biographer,
"Strange as it may seem, Charles Finney introduced the anxious seat during the Rochester revival as a 'new measure' particularly suited to the best educated and most sophisticated of the population. From the start of his ministry, he had offered special inquiry meetings to encourage penitents to give themselves to Christ. At these gatherings he typically moved among those kneeling to counsel and pray with them personally. In every place he worked, he visited penitents in their homes and welcomed them at his lodgings for individual prayer. On occasion, perhaps inspired by the Methodist practice of an altar call, he had invited those 'anxious for their souls' to stand or to come forward for special prayer. Business and professional people, who tended to be 'too proud' to make spiritual anxiety known, were naturally shy about all this. But Finney did not believe that this tendency should be accommodated by a retreat into more private counseling. These were public people, he reasoned, and they needed to be pushed into 'some public manifestation or demonstration that would declare to all around them that they abandoned a sinful life then and there, and committed themselves to Jesus Christ.' In Rochester, Finney called those ready to renounce sin and embrace Christ 'then and there' to occupy some reserved seats at the front of the church 'while we made them subjects of prayer.' He was pleased that a large number came forward, and especially the 'prominent lad[ies]… lawyers, physicians, merchants. And indeed all the most intelligent class of society."
This "anxious seat" became part of the standard program of Finney whenever he had religious meetings and camp meetings during the revivals. They literally place a bench in front where the unconverted can sit and listen to the message. In fact, Finney explained the reason behind why he does altar call in his book "Lectures on Revivals of Religion" published in 1834 basing it on what he experienced in Rochester. According to his lecture, one must target the man himself. The sinner must feel that you are speaking to him, not just the crowd. Actually, this is what the Scripture does to the reader today. Although the epistles of Paul are meant for the churches during his time, it also becomes personal when an individual reads it. And once the sinner hears the gospel message, he will finally understand and realize that God is grieved and provoked by his sins. Once they are convicted of their sins to the point of guilt then they will "come to a turning point" at which "their destiny is likely to be settled forever." In this altar call, they will feel a sense of urgency to respond to the Holy Spirit's prompting at that very moment. Is this just purely emotionalism? Whether the sinners are moved by their emotions or not, what's important is their response to the gospel at that very hour. As Paul says,
"Working together with him, then, we appeal to you not to receive the grace of God in vain. For he says, "In a favorable time I listened to you, and in a day of salvation I have helped you." Behold, now is the favorable time; behold, now is the day of salvation." 2 Corinthians 6:1-2
Finney explained that these sinners' responses are made in public so people in the upper-class society during that time will overcome the "powerful tendency to try to keep [religious feelings] private." According to him, "if you can get him willing to make known his feelings, you have accomplished a great deal… When a person is borne down with a sense of his condition, if you can get him willing to have it known, if you can get him to break from the chains of pride, you have gained an important point toward his conversion." I see nothing wrong in this because after all, the Scripture explains, God delivers those who humbles himself (see Job 22:29). If one thinks that this is human effort while not the grace of God moving in the life of this person then he is surely belittling the capacity of the Holy Spirit to prompt the heart so the sinner will respond. What the preacher does is to help them realized their need for a Savior who will save them from damnation. But at the end of the day, it is still the Holy Spirit who does the pricking of the heart. This is what happened to Peter after he addressed thousands of people with his quick gospel message in Acts 2:13-36. After this sermon, many people at that time were convicted (made guilty) of their sins that Luke noted, "Now when they heard this they were cut to the heart, and said to Peter and the rest of the apostles, 'Brothers, what shall we do?'" Acts 2:37. Did Peter become emotional with his preaching that these people were pricked to their hearts? I believed this is the work of the Holy Spirit.
The ones against the altar call practice falsely thought that human "works" are added to salvation by walking towards the altar as a response. The Greek word for "work" is "ergon" that could also refer to legalistic works (circumcision) added by the Jewish believers to faith in Jesus Christ (see Eph. 2:9-9). It is simply a huge mistake to conclude that response made by believers is equal to "work" being added to faith in Christ by those who practice altar calls. I believe an illustration would be helpful. If a wealthy person gives you one million dollars to pay all your family debt and start your own business; I don't think it's logical to say, "I worked for that money" because that would be totally absurd. When you receive the money, this is not working but a response you made to that wealthy businessman's offer. We only responded to Christ after the Holy Spirit's gentle persuasion to embrace that salvation in Christ. Therefore, to conclude that the practice of altar call is "works-based" is jumping too quickly towards a bias conclusion. As Thomas Kidd writes in his article A Brief History of the Altar Call,
"There's nothing inherently wrong with doing an altar call, to be sure. In your church, it may make sense as a way to focus nonbelievers on their need to receive God's offer of forgiveness through Christ. And publicly professing your faith in Christ, which I see as fulfilled ultimately in baptism, has clear scriptural support in passages such as Matthew 10:32-33." [1]
On this note, I couldn't agree more. While it is wrong to judge a person whether he is saved or not based on the outcome of his response to the invitation because we have different stages of maturity. It may be true that not every humble and penitent sinner who responds to the "altar call" invitation of the preacher has truly understood why they went to the front in the first place. It is possible that in their confused mind, they just wanted a change in their life and be transformed. However, it is the responsibility of the church leaders to follow-up and disciple these willing souls so they would understand the salvation Christ has offered leading to their spiritual growth in the Lord.
Footnote
[1] Kidd, Thomas. A Brief History of the Altar Call. Accessed November 8, 2020. https://www.thegospelcoalition.org/blogs/evangelical-history/a-brief-history-of-the-altar-call/
Post a comment
You must be logged in to post a comment
Related Articles
No related articles.